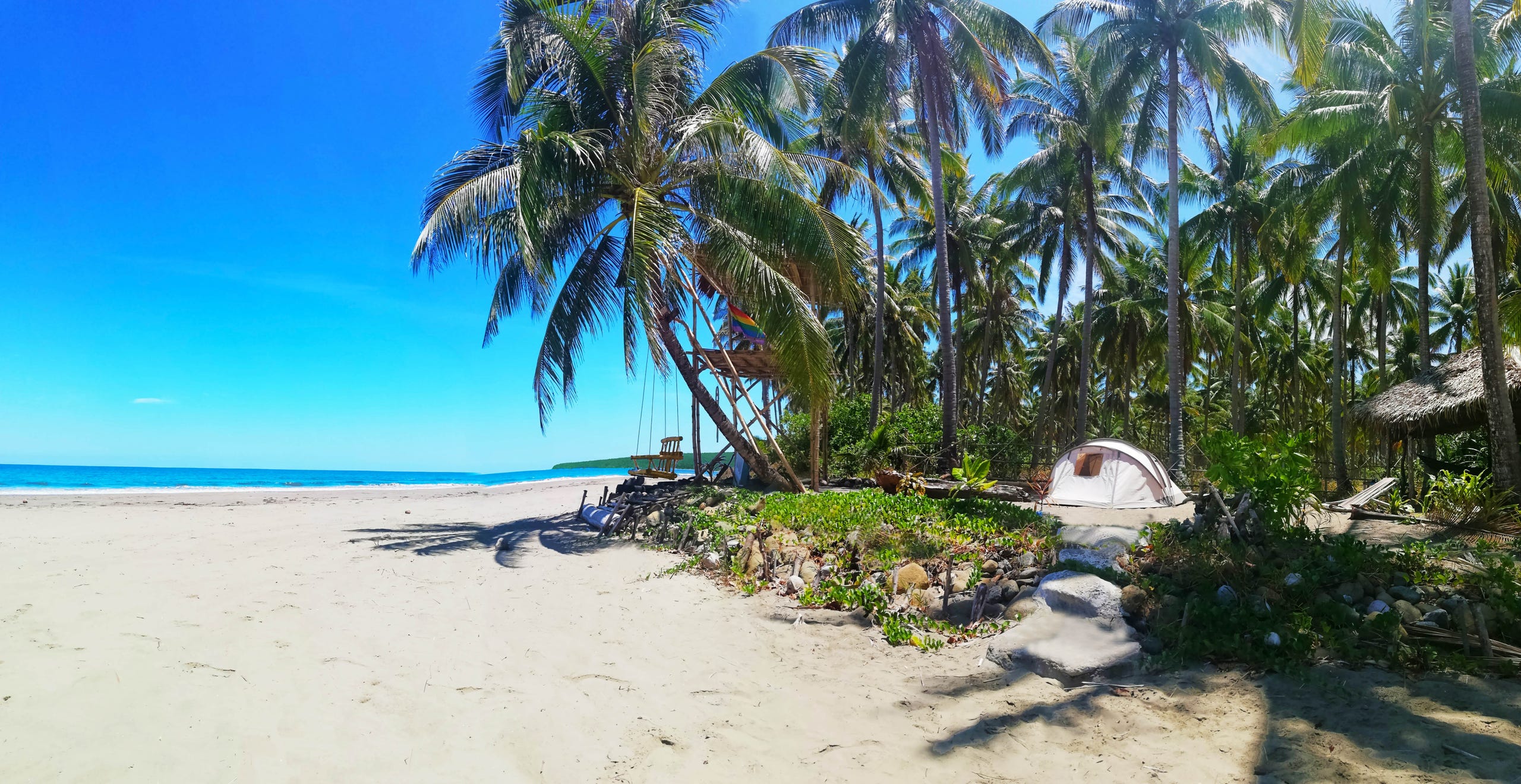 A paradise that feels like home!
Be Tarzan, Be Jane, be off-the-grid and let nature inspire you.
Have your own unique adventures at Tagayana Beach Camp!
Tagayana Beach Camp offers million star view accommodation,
flavorsome family meals made with local and fresh ingredients,
soul nourishing activities and a community of free-spirited people.

Come and explore the west coast of Palawan!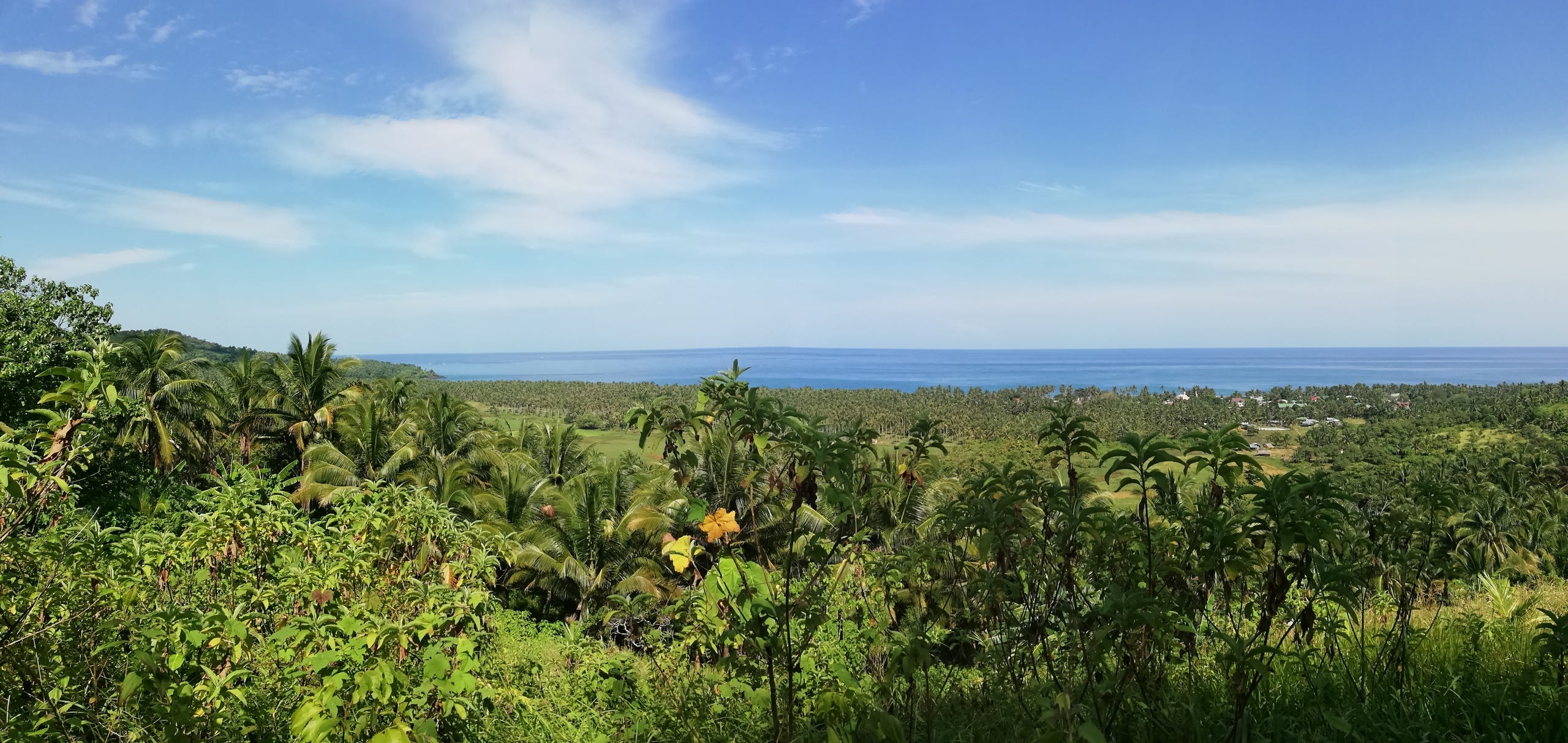 Discover Tagayana Beach Camp
Located off-the-grid on the west coast of Palawan, Tagayana Beach Camp is about 2 hours (75km) drive from it's capital city Puerto Princesa. It's a beautiful winding road from the east to west coast across mountain ranges with it's dense jungle and coastal roads with breathtaking views. Perfect for a scooter or a motorbike, but also a very nice ride by car, van or bus. If you have the time, have a refreshing pit stop when passing by Salakot Falls!
tune in with nature
Situated on the beach, surrounded by tropical flora and fauna, Tagayana Beach Camp is the perfect place to unwind and reconnect with nature. Waterfalls, coral reefs and an unexplored jungle provide plenty of opportunity for adventure.
feel the spirit of freedom
The neighboring village St. Nino is only a 500 meters away and has a few small shops where you can buy your basic necessities, it also has a couple of eateries where they serve local dishes. Local produce, fruits and vegetable, fresh fish, pork and chicken are also readily available.
eco-friendly lifestyle
Don't worry about food, you won't go hungry! We organize delicious family style meals, instead of a menu. Every day we prepare fresh local food, if you have any specific diet / intolerances / allergies, let us know!
Tagayana Beach Camp operates on solar power and our water supply is filtered through the ground and pumped up to a water tank. Providing clean drinking water and nice water pressure in our outdoor jungle showers and bathrooms. Currently there is no wifi available, so you can experience your days without digital distractions!

for more information on how to reach Tagayana Beach Camp
Youtube content can't be displayed with your current cookie settings. Select "Show Content", to view content and agree to the Youtube cookie settings. Get more info in the Youtube Privacy Policy. Opt-out here at any timecookie setting.
Show Content
Tagayana Beach Camp, 'Cheers to life' , started in 2015 with Michael and Niki. A young, free-minded couple that dreams of a life surrounded by pure, beautiful nature and like minded people. They are now welcoming free-spirits, wanderers, truth-seekers, wilder-minds, dreamweavers, backpackers, Tarzans & Janes and anybody else as long as you have an open mind and love to be surrounded by mother earth!
...
99 things to do, create, explore!
bamboo crafting - campfires - surfing - coconut trees - teepee tent - tiki masks - hammocks - beach cottages - piña coladas - peace - chill out - sunsets - tents - biking - slack-lining - volleyball - torches - grill & bbq - clay pizza oven - wildlife - ocean life - snorkeling - sunbathing for professionals - boardgames - no-wifi - cuddle cats & dogs - mushroom picking - archery - handicrafts - full moon party - bioluminescent plankton - tropical leaves & flowers - stargazing - dreamcatchers - meditate - yoga -music - dance - arts ... & LOVE